TRUSTED FOR OUR QUALITY AND DEDICATION
Thousands of families have chosen Nursing Resources as the reliable source of quality home health care in the San Francisco Bay Area. Our clients deserve the highest standards in care, delivered in a loving and caring manner. We take great pride in our ACHC Accreditation , Medicare and MediCal Certifications, and are passionate about educating and training our staff so that we may continually improve the health and daily living of our patients.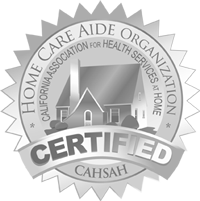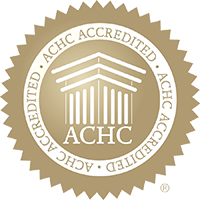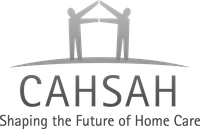 THE HOME HEALTH CARE ADVANTAGE
We understand the challenges of caring for a family member who is unable to care for themselves as a result of aging, a long term illnesses or surgery. Everyone deserves to be cared for in a way that ensures dignity, confidence and compassion in any environment, especially at home. In fact, studies have shown that qualified home health care actually lessens an individual's recovery time over time spent in the hospital. In addition, the comforts of simply being in one's own home allows the patient to maintain a certain level of control over his or her daily life and healing environment.
Whether you're in need of short-term relief in the form of respite care or a more permanent care arrangement, our caregivers can help make life easier.
A HISTORY OF SERVICE IN THE BAY AREA
Nursing Resources will be there for you.
For more than two decades, Nursing Resources has been a leader in providing a wide range of exceptional home health care services to families in the San Francisco Bay area. We proudly serve the populations in Alameda, Contra Costa, San Francisco, San Mateo and Santa Clara Counties. We work closely with local hospitals, insurance companies, residential and assisted living centers and local physicians who refer patients in need of skilled nursing and therapy services during recovery form temporary illness and/or post surgery, at risk patients in need of, shift nursing, chronic disease management and new mom care.
Medicare Certified Services
Nursing
Physical Therapy
Occupational Therapy
Speech Pathology
Medical Social
Home Health Aide
WHAT ARE THEY SAYING ABOUT US?
Bay Area Nursing care does an Awesome job at that with caring and dedicated staff. My Mom is in good hands.
Maria Espinosa
Stay at Home Mother
We are so happy and please with Bay Area Nursing and would recommend it to anyone.
John Cruz
IT Admin
Due to my illness, I had to undergo physio therapy for couple of months. I was unable to stand-up and walk due to illness. Carlo from Nursing Resources Inc, was god-sent. After working with him for 4-5 months. I have started jogging. Absolutely easy guy to work with. Will strongly recommend Nursing Resources Inc & Carlo in writing!.
Venky I.
Union City, CA